Tonga tsunami: More preparation needed for disabled people in a natural disaster
Fatima Akehurst spoke to her sister in Tonga for a couple of minutes. Then the line cut out.
"It's so tough, they're going through a tough time right now," she says.
Following the eruption of underwater volcano Hunga-Tonga-Hunga-Ha'apai on Saturday, a tsunami has left one island completely destroyed, damaged deep sea communication cables, and killed three people.
Akehurst, 67, was born on the Tongan island of Vava'u and knows the situation isn't good for disabled people over there right now. She was born with an eye condition called retinitis pigmentosa which causes progressive blindness.
Although she says she grew up independent, she had to "fight through" the stigma that came along with having a disability, you were "supposed to be locked up at home because of the shame", she says…READ ON
Stop logging for 25 years to prevent further natural disasters, urge NGOs
Various non-governmental organisations have urged the government to stop logging activities for 25 years so that natural disasters like the recent severe floods do not recur.
The group also wanted the whole Titiwangsa Range (Banjaran Titiwangsa), including the central forest spine, to be gazetted as a national park so that the forest complex can be protected.
Such calls were part of a memorandum submitted by the group to the Yang di-Pertuan Agong on Saturday (Jan 22).
"If we do not gazette the Titiwangsa Range, more of our forests will be destroyed every day.
"Deforestation activities have led to floods. We don't want to see more deaths from such disasters, including landslides…READ ON
Did a mega drought topple empires 4,200 years ago?
People abandoned thriving cities in Mesopotamia, the Indus Valley and farther afield at about the same time as a decades-long drought gripped parts of the planet.
The missing earthworms were a sign. As archaeologist Harvey Weiss and his colleagues excavated a site in northeast Syria, they found a buried layer of wind-blown silt so barren there was hardly any evidence of earthworms at work during that ancient era. Something drastic had happened thousands of years ago — something that choked the land with dust for decades, leaving a blanket of soil too inhospitable even for earthworms.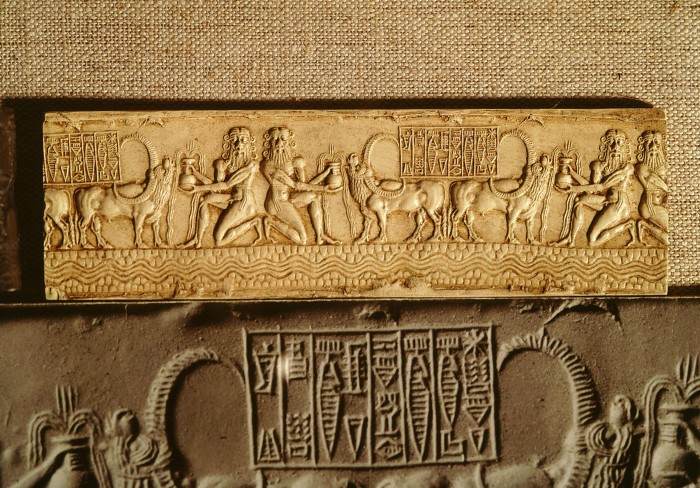 The drought hit in roughly 2200 BC, when the Akkadian Empire dominated what is now Syria and Iraq. By 2150 BC, the empire was no more. The central authority had disintegrated, and many people had voted with their feet, leaving the region.
The overlap between an epic drought and the collapse of the Akkadian Empire was no mere coincidence, according to Weiss, an archaeologist at Yale University in New Haven, Connecticut. When he and his colleagues discovered the evidence of drought in the early 1990s, they proposed that the abrupt climate disruption had brought the ancient empire down1. This example has become a grim warning of how vulnerable complex societies can be to climate change…READ ON