Bangladesh: How climate-resilient farming is empowering women
Bangladesh is one of the countries most vulnerable to climate catastrophes. But, there are several initiatives to help local communities, particularly women, overcome the effects of climate-related problems.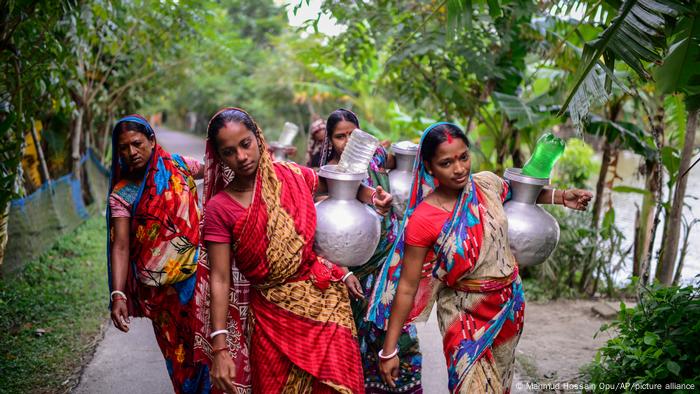 Geeta Moni Mandal spends several hours a day in her homestead where she is cultivating a variety of vegetables this winter. Mandal, wife of a daily-wage laborer and a mother of two, started growing vegetables in her yard two years ago after her husband's income declined.
"Intense floods and waterlogging forced many farm owners to abandon agricultural production. It was hard for daily-wage laborers like my husband to find regular work," she said, adding: "I am now supporting my family and my children's education by selling vegetables."
Mandal's case is not unique in the region. Many women living in Bangladesh's coastal areas, where extreme weather events linked to climate change routinely cause misery in local communities, share similar stories…READ ON
Yale scientists predict expansion of hurricanes due to climate change – study
According to a Yale University study, research predicts that "future hurricanes will roam over more of Earth" into populated areas.
The study suggests that "the 21st century will see an expansion of hurricanes and typhoons into mid-latitude regions, which includes major cities such as New York, Boston, Beijing and Tokyo. The mid-latitudes are where most of the world's population lives and where most economic activity takes place."
Climate warming means "hurricanes this century could spin farther north in the Atlantic than they used to," USA Today reported…READ ON