From home to rubble: growing weather risk fuels Mexico landslides
The landslide that hit the Cerro del Chiquihuite hill on the edge of Mexico City on Sept. 10 buried Eustacia Angel Valentin's home and three other houses, killing four people and forcing over 140 families to relocate.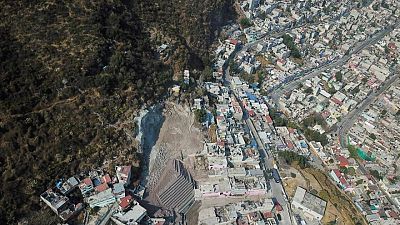 It was just one of scores of natural disasters to strike Mexico in the past few years, exacerbated by urban growth and extreme meteorological conditions, which are becoming more commonplace due to climate change, scientific studies show.
Two of the three most active Atlantic hurricane seasons on record have been in the past two years, displacing thousands of people from Mexico and Central America.
Valentin said she saw the landslide coming after heavy rains and an earthquake loosened the hillside.
Frightened by rocks tumbling onto her home for days, she decided to pack an emergency bag before leaving for work. Later, she saw television images of the house buried under rubble…READ ON
New FEMA Strategic Plan Focuses on Equity, Expanded Partnerships, Climate Resilience
The Federal Emergency Management Agency's Strategic Plan for 2022-26 rests on a trio of "bold and ambitious" goals focused on improving equity for those affected by disasters in underserved communities as well as developing a diverse emergency management workforce, building climate resilience, and promoting readiness in the workforce and communities to face current and emergent threats.
The roadmap reflects the priorities laid out by Administrator Deanne Criswell in her March confirmation hearing, where she stressed that the agency "must also support communities in preparing for future challenges in adapting to a changing world."
"The field of emergency management is at a pivotal moment," Criswell wrote in the introduction of the new strategic plan. "We are seeing tremendous change in the landscape of risk and in our professional roles. While our mission of helping people before, during, and after disasters has not changed, our operating environment has…READ ON