Employees are Increasingly Driving Companies' Disaster Philanthropy Efforts
As the frequency, intensity, and economic fallout from natural disasters continues to rise, employees are fast-emerging as an influential force driving their companies' disaster philanthropy efforts. Nearly two-thirds of companies surveyed say employee expectations are a top reason they participate—an increase of 50 percentage points from 2020 to 2021. That is according to Disaster Philanthropy Practices 2021, the latest edition of an annual report from The Conference Board ESG Center.
The report also found that 73 percent of respondent companies' first priority is providing disaster relief—responding immediately after a disaster strikes. Only 22 percent say their first priority is preparedness—taking action to mitigate the effects of a natural disaster before it occurs. As companies continue to focus on communities—especially the socioeconomically disadvantaged—many have an opportunity to enhance their impact by devoting more resources to pre-emptive action…READ ON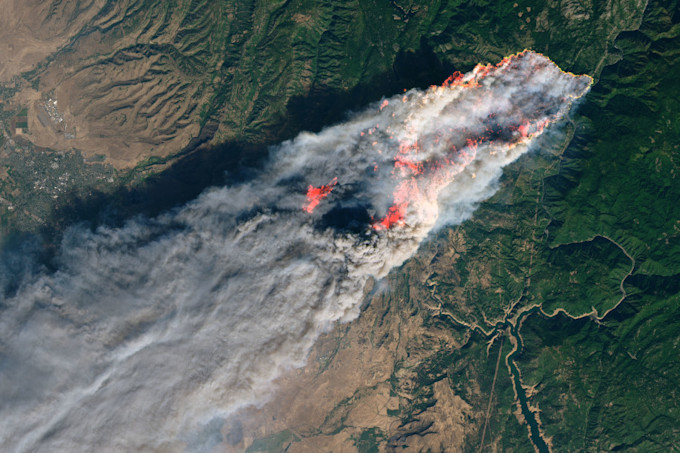 Rio de Janeiro Faces Perfect Storm of Climate Change
All coastal cities are vulnerable to climate change. For thousands of years, coastal living was preferred, owing to the abundance of food supplies, ease of transportation, and potential for defending against adversaries. Today, at least 10 percent of the world's population lives in a low-lying coastal areas. But what was once an asset is increasingly a liability. The rapid expansion of coastal cities has eroded natural barriers, destroyed resources, and degraded water quality. As a result, swelling coastal communities are exposing ever-greater numbers of people to hurricanes, storms, floods, landslides, and sea level rise.
Some coastal cities are more at risk from sea level rise and other climate-related threats than others. Within the next few decades, over 570 low-lying coastal cities could face at least 0.5 meters, over 1.6 feet, of sea level rise. If this scenario comes true, it could put over 800 million people at risk and exact some $1 trillion in total economic cost. While Asian and African cities are especially exposed, one of the most vulnerable cities in Latin America is Rio de Janeiro. Climate scientists and the city's own planners believe the city's built environment is at risk of sea level rise, flooding, increased precipitation, and heat islands making large parts of it virtually uninhabitable…READ ON