Burnout at work: The 5 most common warning signs
Ruth Pearce spent months in a windowless room, working 60 to 80 hours a week with late night and early-morning meetings to finish a global financial project with too few resources.
Over the course of three years, the North Carolina project manager seldom ventured outside, stopped exercising, ate on the run, and at night was left with such little energy that she'd drink to relieve stress and watch TV.  When a colleague hung a picture of a beautiful beach on the office wall and her husband begged her to quit, she knew she had officially hit burnout. "I had no energy," she said. "It was killing me."
Five years later, Pearce counsels other people facing chronic work stress as a professional coach at Project Motivator, and consistently tells people to listen to themselves before crashing and burning.  "I didn't see the early signs of burnout until the words 'project manager' turned my stomach. It took six months before I could do any kind of work again," she said. "I should have seen the signs and spoken up earlier."…READ ON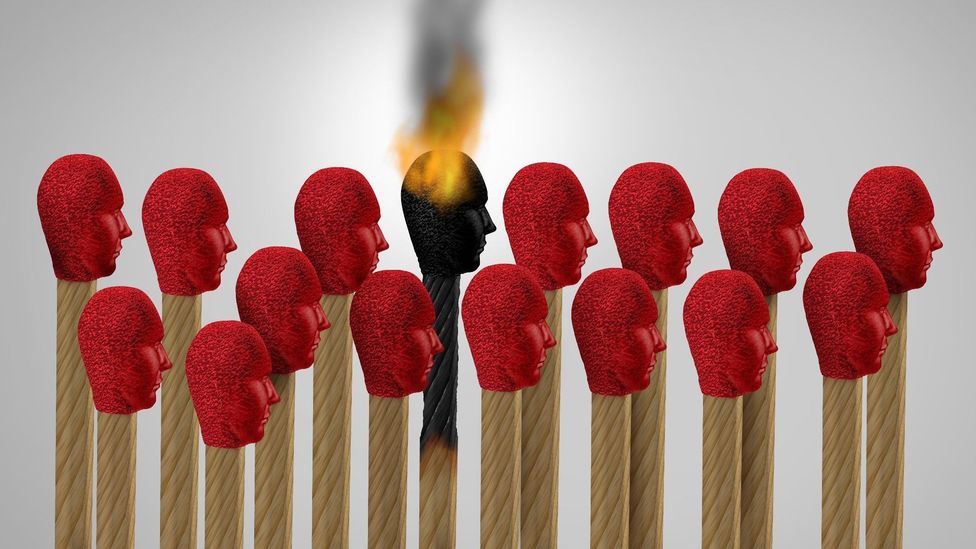 How to battle burnout without quitting your job
Even as an estimated 15 million people in the U.S. have quit their jobs since April amid the so-called Great Resignation, millions more are still grinding away at work, feeling stuck, and financially strapped, with declining mental health and no career motivation.
An estimated 80% of workers nationwide say that the past year has negatively impacted them, and 75% say they feel unable to move forward, according to a 2021 survey by Oracle and Workplace Intelligence, an HR research and advisory firm. Because of the current labor shortage, the people who are still working are often putting in more hours without additional pay.
But do you need to quit your job in order to avoid burnout? The answer is no, according to workplace experts. If you see any shred of hope that your organization is trying to figure out a way to change, then it's a wise move to stay with your employer and work on managing your chronic stress, said Jennifer Moss, author of the forthcoming book, The Burnout Epidemic…READ ON