This Volcano Erupted For 5 Years Straight, And The Photos Are Out of This World
On 24 May 1969, a deep rumbling started within Kīlauea, the largest of the volcanoes comprising the island of Hawai'i.
Those were the first moments of the historical Maunaulu eruption – a spectacular outpouring of lava that lasted for a total of 1,774 days, at the time becoming the longest Kīlauea eruption in at least two millennia.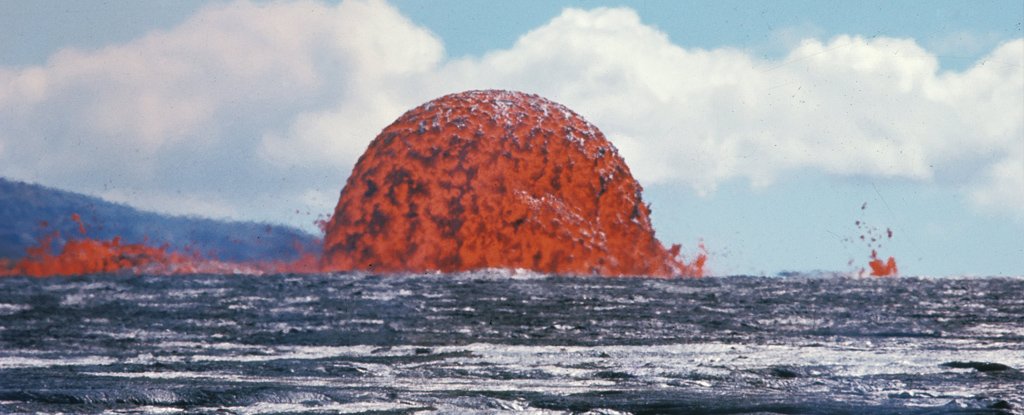 Staff at the Hawaiian Volcano Observatory had noted that the magma reservoir underneath the tip of the volcano had started to swell, but they still didn't expect the magnificent activity that lasted well into the summer of 1974.
So huge was this eruption that the cooling lava created a whole new landscape on the side of Kīlauea, earning the name of "growing mountain", or Maunaulu…READ ON
An Obscure Darwin Idea Could Be Key To Solving The Climate Crisis
More than 150 years ago Victorian biologist Charles Darwin made a powerful observation: that a mixture of species planted together often grows more strongly than species planted individually.
It has taken a century and a half — ironically about as long as it can take to grow an oak to harvest — and a climate crisis to make policymakers and landowners take Darwin's idea seriously and apply it to trees.
There is no human technology that can compete with forests for the take-up of atmospheric carbon dioxide and its storage. Darwin's idea of growing lots of different plants together to increase the overall yield is now being explored by leading academics, who research forests and climate change.
Scientists and policymakers from Australia, Canada, Germany, Italy, Nigeria, Pakistan, Sweden, Switzerland, the UK, and the US came together recently to discuss if Darwin's idea provides a way to plant new forests that absorb and store carbon securely…READ ON